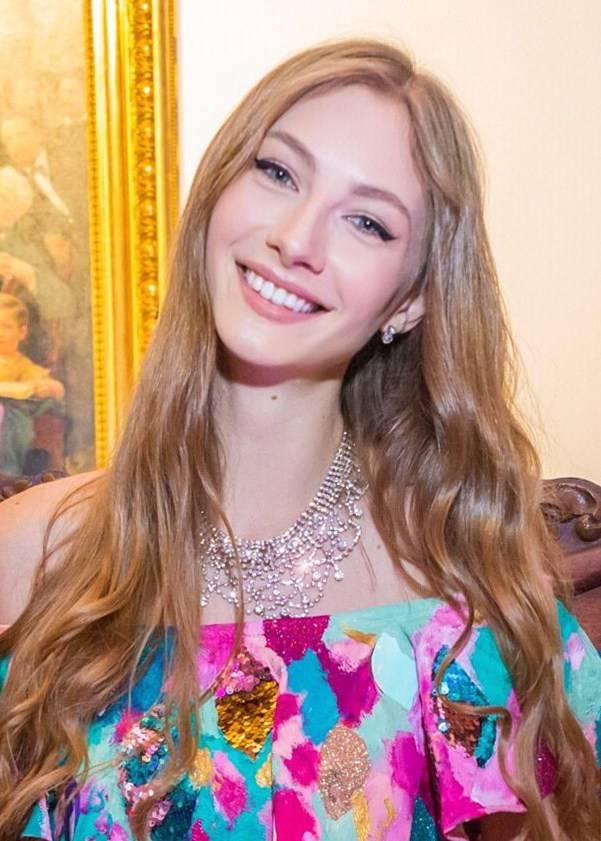 Artist Statement
"Growing up in industrial post-Soviet Russia, painting was the escape that got me through dreary seven-month winters. After moving to New Orleans in 2015, I found myself in a world I had only experienced through my paintings. The city has reflected in my work through elegant gold leaf backgrounds, French Quarter lace patterns, and vivid Mardi Gras colors.
My work is based on the simple, beautiful things that surround me and occupy my mind. My art incorporates feelings of love, happiness and calmness through the combination of vivid and pastel colors, loose brushstrokes and organic forms. I'm drawn to visually pleasing images featuring smooth lines, biomorphic elements and natural lighting.
My art is about beauty. The beauty of nature, animals, women, and the relationships between them fascinate me the most. I find inspiration in intricate fur patterns, the human body, eyes, feathers, and every beautiful thing I encounter. My equine portraits began after visiting stables in Los Angeles and watching graceful movements of gorgeous horses and admiring the way the sun reflects on their shiny coats. The dogs I work with while volunteering and fostering for a local New Orleans rescue influence my canine portraits and bring joy into my studio. In my work, I show the viewer what makes me happy by combining the subject with my current emotions and passions.
Often my paintings begin with a quick color sketch in oil or watercolor. After drawing with a colored pencil on primed wood or panel, I apply thin washes of paint. I start working shortly thereafter, using alla prima technique.
All my life I have had an undeniable urge to create art. What began as a childhood hobby became an obsession that consumes my every day. My aspiration is to create art that makes the viewer happy and to make people forget the unpleasant realities that may surround us."
Kate Tova is a contemporary full-time artist currently living and working in New Orleans. In her recent work, she experiments with applying oil paint on hand-gilded found mirrors and incorporating interactive, reversible sequin fabric into her large-scale portraits.
Kate was originally born in the small town of Balakovo, Russia. Since she was a child, painting and drawing have been an integral part of her life. By age 11, she enrolled in the local art school where she studied for 4 years and graduated with honors. Tova's skills improved rapidly and she made her first sale at age 12. By age 14 Kate was featured in numerous newspapers as an art prodigy promoting painting as a type of self-expression.
After exhausting opportunities in her hometown, Kate moved to Moscow to pursue a degree in advertising. The opportunities at her new school and the busy capital inspired her to collaborate with local artists, models, photographers, and gallery owners. Her constant urge to create and experiment won her recognition across Russia and Europe.
Kate has earned awards and critical acclaim participating in art exhibitions in Vienna, Berlin, New York, Prague and other cities around the world. Tova has been commissioned to create ceiling and wall murals in Moscow restaurants and perform life painting at various venues such as Los Angeles Equestrian Center. Her art has appeared on the covers of foreign music records, published in international magazines, and even inspired a jewelry collection.
In the summer of 2015, Kate moved to New Orleans, USA. Shortly thereafter, she began volunteering and fostering dogs for a local pet rescue. Some of her charity work includes donating her original and custom art at auctions as well as a portion of her art sales to benefit local pet shelters. Her foster dogs bring joy and happiness to her art studio every day.